About
Husband, (grand)father, diaconal candidate, theology student, catechist, ham radio op, and backyard naturalist.
This blog is a place to organize my occasional thoughts around those things. I don't get into work-related stuff here; this is very much on purpose. Suffice it to say that I've spent close to 30 years in IT; these days, I focus more on people than tech.
Places you can find me:
@quinby@mastodon.social
instagram.com/jamesquinby
@jquinby.bsky.social
@aa4jq maintained for read-only purposes
If you're a ham, you can find me on QRZ
I also hang around on Metafilter. After a very lengthy hiatus, I've returned to Facebook as well but I don't post much of anything at the moment.
This site is hosted on Micro.blog and uses the Bear theme, which I love because it's lightweight and snappy.
Currently Reading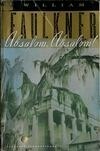 Absalom, Absalom!
by William Faulkner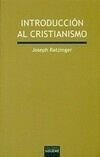 Introducción al cristianismo: Lecciones sobre el credo apostólico
by Benedicto XVI